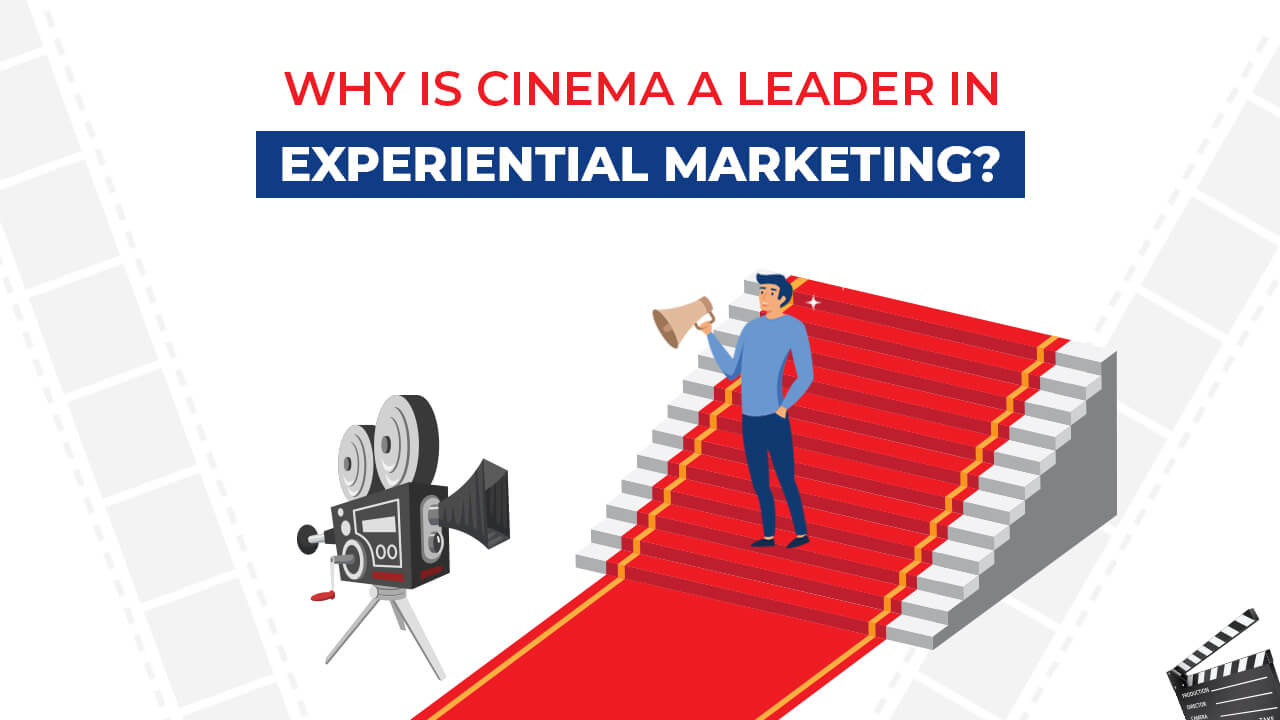 Bollywood has undoubtedly been one of the most influential media outlets that we have ever known for a very long time.
Through in-movie and in-cinema advertising, marketers have over the years tapped into this medium's unparalleled power and reach.
Experiential marketing may produce spectacular results when it comes to attracting customers and creating a promotional campaign that is relevant and truly unforgettable. And to engage consumers, more and more brands are looking for this direct relationship.
The Influence of Cinema Advertising:
The excellent targeting through captive audiences has been one of the reasons for the rapid expansion of in-cinema advertising.
In-cinema advertising ensures a longer attention span, allowing the message to be transmitted more effectively.
As a result, a tremendous ecosystem for companies to engage with their audiences in the most impactful way has emerged.
Some firms are increasingly embracing in-cinema advertising to attract potential customers, owing to the vast scale and range that in-cinema advertising provides advertisers, as opposed to traditional mediums.
The following characteristics will help us understand the unique power of cinema advertising in India.
Uniquely Involving
Cinema advertising has fewer distractions for the spectator than any other form of media.
It is impossible to mute or skip the ad on the big screen.
Several features of the cinema auditorium allow consumers to analyse advertisements with greater concentration.
Maximum Brand Recognition
Because of the immersive aspect of cinema advertising, companies may achieve maximum recall.
Due to the ample cinema space and extended time slots, cinema advertising in India includes the best ad campaigns.
Scope for experimental activations
Cinema advertising is not restricted to the large screen; it can also include branding on tubs of popcorn, light-boxes, the back of tickets, sampling stands, screens above refreshment stalls, and so on.
Cinema provides viewers with an unforgettable experience and it is up to advertisers to capitalise on this feature.
Catering to Specific Markets
A large audience is not the only criterion for any advertising strategy.
A superior plan would contain well-crafted content that effectively reaches the targeted audience.
Cinema advertising can appeal to niche markets because you can determine the audience type that visits the cinema halls.
HOW FILM HAS BECOME A MAIN EVENT?
Cinema appears to be an experience that we simply cannot get enough of.
As our love of the big screen grows, it seems inevitable that the format has extended into events, contributing to even higher viewing figures.
From pop-up screenings to outdoor event cinemas, businesses are experimenting with new methods to engage moviegoers and spark dialogues.
The entryway can be used by brands for samples and other promotional activities such as plasma displays, posters, floor graphics, and mirror stickers.
By assessing 'Right Reach,' we can better manage media fragmentation.
If the expansion of digital media and social networking sites has taught us anything, it's that today's consumers expect and demand interaction from their brands.
Advertising cannot only display a target audience's product; for true effectiveness, they must also feel it.
Final words:
Cinema is one of the few forms of media that has a built-in, real-world entry point for audiences to engage in this engagement.
If you are willing to do cinema advertising then contact flyerdigi. We are a digital marketing company in surat that helps companies to boost their businesses with different marketing strategies.