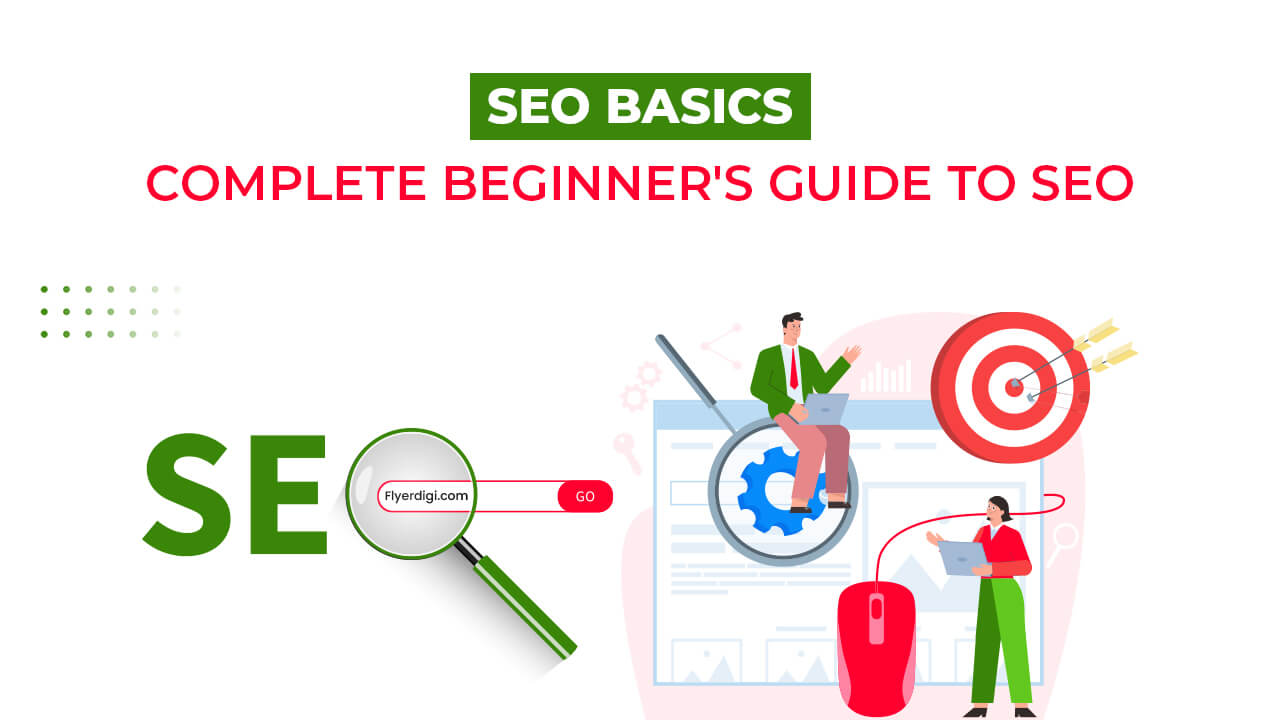 Search engine optimization, widely known as SEO, is critical for increasing the visibility of your website. But don't worry, you won't have to return to school to study the fundamentals. Here's where to begin.
There is no set method for learning search engine optimization (SEO). If your company has an online presence, you should be familiar with SEO.
Perhaps you've just created an incredible new website and want Google to list it on the first page.
Perhaps your current website isn't getting the traffic you want. Or perhaps you simply wish to begin a new, in-demand career.
Whatever your motive for wanting to master SEO, you've come to the correct place.
All of this talk about search algorithms, keyword research, and reciprocal connections appears to be complicated.
This post will provide you with a step-by-step strategy for developing your SEO skills from the ground up or improving your current understanding.
What exactly is SEO?
SEO, or Search Engine Optimization, is the practice of improving organic traffic on search engine results pages (SERP).
You must utilise SEO to enhance your ranking if you want to rank #1 for all keywords.
Best methods for keyword research and keyword targeting
The first step in search engine optimization is to figure out what you're optimising for.
This entails determining the search terms (often known as "keywords") for which you want your website to rank in search engines such as Google.
To begin, you must determine who your potential consumers are and what they are likely to search for. If you don't already know who your prospects are, thinking about it is a fantastic place to start, both for your business and for SEO.
Identifying the relative competition of a keyword can be a difficult undertaking. At a high level, you must comprehend:
How trustworthy and authoritative other full sites that will compete for the same term are (in other words, how many links does the entire site receive, and how high quality, trustworthy, and relevant are those connecting sites?)
How well they are aligned with the term (do they provide a wonderful response to that searcher's question)
How popular and authoritative each particular page in that search result is (in other words, how many links does the page have, and how high quality, trustworthy, and relevant are the linked sites?)
On-page SEO:
BecauseOnce you've created your keyword list, the next step is to include your chosen keywords in the content of your website. Each page on your website should target a core phrase as well as a "basket" of associated terms.
Let's take a look at a few fundamental on-page characteristics to understand as you consider how to generate search engine traffic to your website:
Title tags
The title tag is not the major headline for your page.
The page's headline is normally an H1 (or perhaps an H2) HTML element.
The title tag is visible at the top of your browser and is generated by your page's source code in a meta tag.
Meta descriptions
While the title tag serves as the headline for your search listing, the meta description (another meta HTML element that may be altered in your site's code but isn't shown on your actual page) serves as your site's supplementary ad content.
Body Content
The content of your page is, of course, extremely crucial.
Distinct types of pages will have different "jobs" - your cornerstone content asset, which you want many people to link to, should be very different from your help content, which you want your users to find and respond to quickly.
Information architecture & internal linking
The organisation of your website's pages is referred to as information architecture.
The way you organise your website and a link between pages can have an impact on how different material on your site ranks in response to queries.
Search engines also examine the text you use to link to pages, known as anchor text; using descriptive text to link to a page on your site helps Google understand what that page is about.
Develop Your Backlinks
Incoming links inform Google a lot about how reliable your site is.
For example, if you fall for one of those link farms or pay-per-link schemes (which you should never do), Google will most likely overlook those links.
On the other hand, if the Chicago Tribune directs users to your page, Google may deem that recommendation positive and that connection beneficial.
According to Backlinko, pages with more backlinks rank higher than pages with fewer backlinks.
Important takeaways
The process of improving organic search traffic to a website is known as SEO. This is achieved by appearing high in organic search results.
SEO is essential because you are unlikely to rank well without it. A ranking high month after month provides you with free, passive, and consistent traffic.
SEO includes keyword research, content creation, on-page SEO, link building, and technical SEO.
When your website is correctly set up for SEO success, doing SEO becomes a lot easier.
Google will typically discover and index your website on its own, but you may occasionally expedite the process by providing your sitemap.
Conclusion:
SEO is a huge ocean to dive into.
If you are looking for SEO service in Surat for your website, Flyerdigi is here to help. We are a well-driven digital marketing agency in surat that provides SEO services for your digital platform. Connect with us for more information.