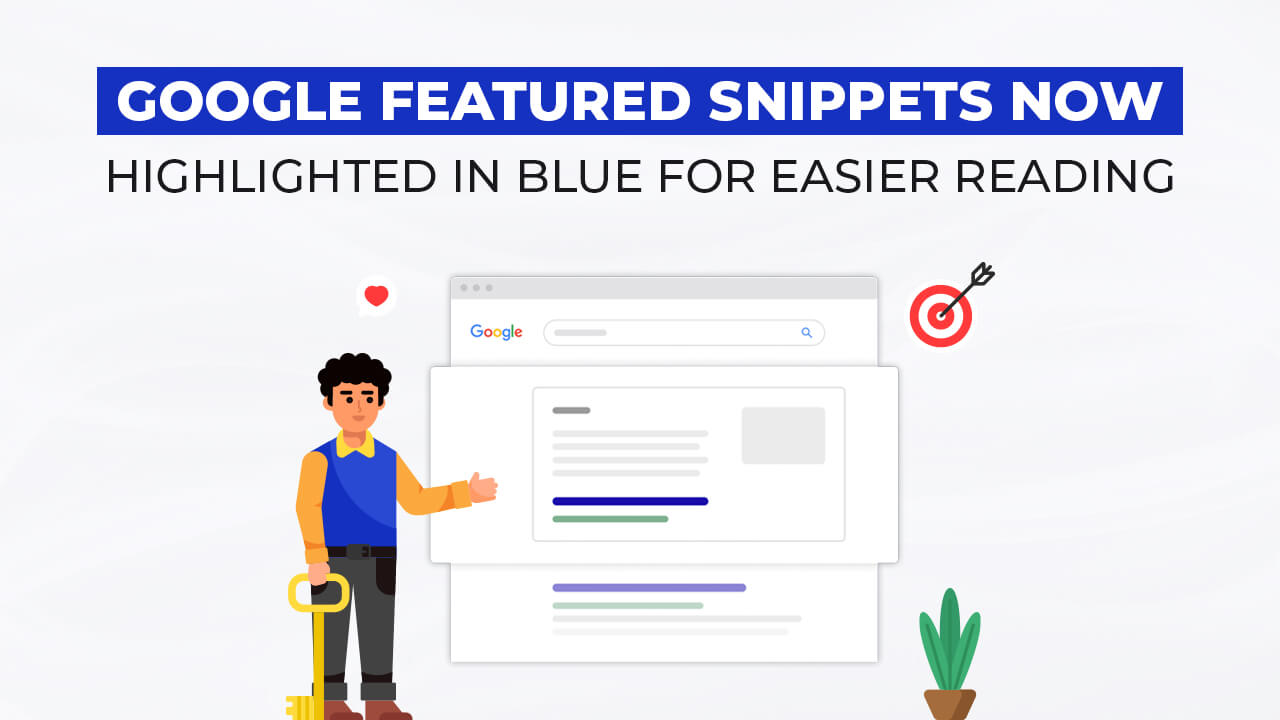 Google's featured snippets are super handy because they give you quick answers right on the search results page. And now, there's a cool update!
Google has added a blue highlight to make the important parts of the featured snippets stand out. This helps you find the information you need even faster.
Let's explore this exciting new feature and see how it can make searching easier for you.
Highlighting Important Info:
When you search for something, Google picks out the most relevant information from a web page and shows it as a featured snippet. Now, with the blue highlight, the essential details within the snippet are emphasized. So, you can quickly spot the answer you're looking for without reading the whole page.
Better User Experience:
Google wants to make searching easier and more enjoyable. By adding the blue highlight, they make it simpler for you to find what you need.
You can quickly scan the search results page and spot the important content.
This is especially helpful if you're using a mobile device or just want to skim through the results quickly.
What it Means for Content Creators:
If you create content or have a website, this update is exciting! It means you have a chance to get your content featured in the snippets.
To increase your chances, focus on providing clear and concise answers to common questions. Make your information easy to scan and understand, so Google can pick it as a featured snippet and highlight it in blue.
Possible Challenges:
While the blue highlight is helpful, some people worry that users might not click through to the actual web page. This could affect website traffic and engagement.
However, Google believes that featured snippets are meant to provide quick answers. They still encourage users to click on the source link for more in-depth information.
Conclusion:
Google's new blue highlighted text in featured snippets makes searching easier and faster.
It brings attention to the important parts of the snippet, so you can find the answer you need at a glance. While there are discussions about its impact on website engagement, Google's goal is to give you quick and accurate answers.
So, enjoy the enhanced search experience and get the information you're looking for with ease!
Popular Searches: