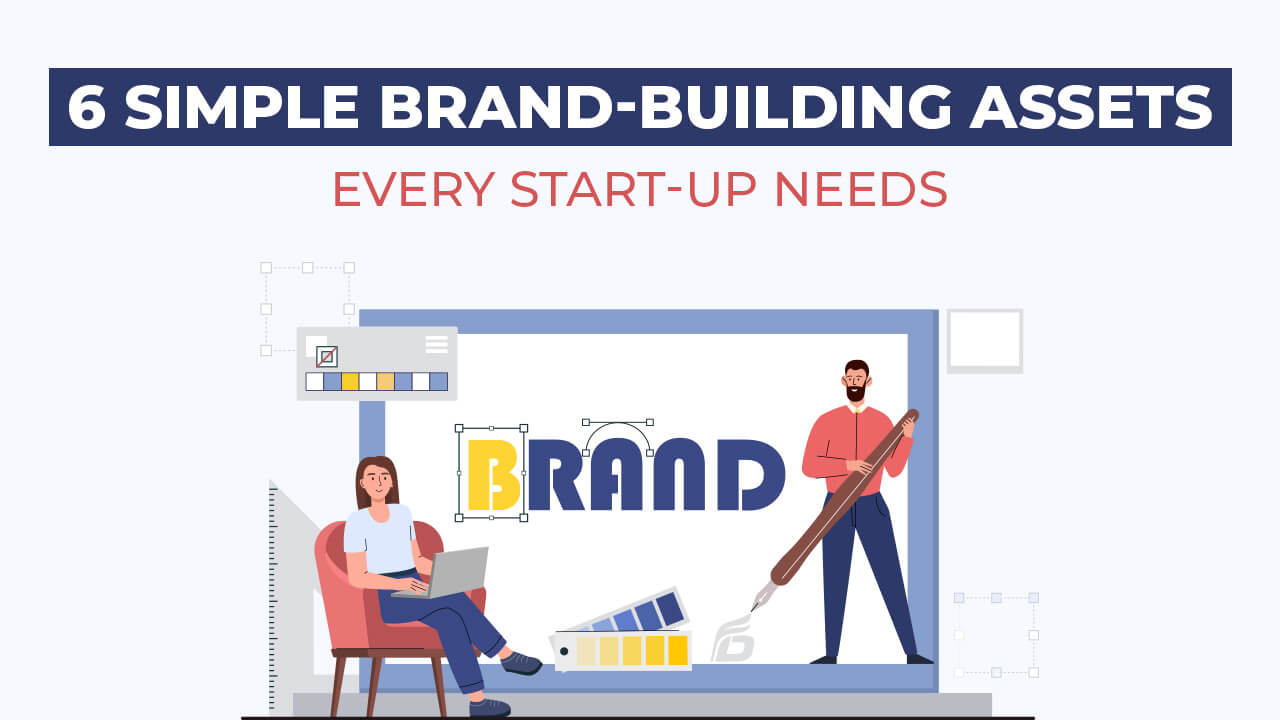 Imagine that you have to buy a gift for your dear one who loves chocolate. Will you go with the standard Cadbury's chocolate or you will end up having any local brand chocolate for that?
Yes, this is the impact of a brand on our minds even though the local brand chocolate would be much cheaper and qualified than Cadbury. We will choose a brand over anything else.
The prospect of branding your company might be daunting. Branding includes the design of your website, marketing materials, corporate culture, and social media personalities, among other things.
It's quite a bit. However, if you're just getting started, you can break it down into smaller steps.
Here we show some simple building Blocks of a Successful Brand. But first, let us tell you what a Brand is.
What exactly is a Brand?
A brand is the result of all the strategies you employ to set your business apart from the competition and attract a certain target market.
It also contains your tone of voice, your company's objective and values, as well as other elements.
Visual assets include things like your website design, logo, brand colours, and business cards.
Here are the top 6 things you need to consider while making your brand.
1. Establish a brand manual
When it comes to branding, a brand guide will be essential.
A brand guide explains the corporate culture, the language you use, and how you "sound" to your audience in addition to helping you decide on the visual look and feel of your internal and external content.
Anyone at the organisation can develop content and make sure it's always on brand thanks to a brand guide, which is why it's so vital and beneficial. By doing this, you can guarantee that your audience, staff, and other stakeholders will have a consistent brand experience at every point of contact.
The proper methods and equipment are all that is required to produce a brand guide. Your work is already halfway complete if you start with a brand guide template.
2. Create a strong logo or mascot.
People like what they see. A logo is a must for establishing a brand nowadays. Since it will be present on everything associated with the company, your logo is perhaps the most interesting and important component of your brand-building process.
A great logo should have meaning and be simple to comprehend. Apple's trademark image of an apple with a bite out of it doesn't need an explanation. Working with a qualified designer to assist you to capture your visual essence is the greatest method to make sure your logo has the proper impact.
3. Compose a strong brand mission statement.
A slogan is highly recommended if you want to increase the reach and recognition of your brand. Your company's motto aids customers in understanding who you are and what you do.
The greatest tagline will provide information about your company that your target market needs to know while also offering you another distinctive quality to strengthen your brand.
4. Examine Your Rival Brands
Examine your rival brands to learn what they are providing to their clients. The branding strategy needs to revolve around what sets your product apart from the competition.
If you discover that your industry is saturated with several competitors, try adjusting your branding procedure with a unique communication approach. Always keep in mind:
Keep an eye on what your rival brands do.
investigate their USPs
Set yourself apart from others
Persuade your clients of your superiority
5. Identify the Market for Your Brand.
You should always keep in mind who you are communicating with when you are considering how to develop a brand. Decide first who your target audience is, and then customise your purpose to best match their needs.
In fact, choose the communication channel to help you reach your target audience. Remember to segment your audience. It will help you in finding your niche within the market easily.
6. Highlight the key attributes and advantages that your brand offers.
You must spread your brand now that it has been developed by highlighting key attributes and advantages.
Businesses must always consider their brand while making decisions. The simplest approach to start is by creating a style manual for your staff and freelancers.
Make sure every member of your team is aware of the ideal appearance and tone for your brand.
Bottom line:
In today's cutthroat business environment, a strong brand is a necessity.
You can't emotionally engage with your customers if your branding isn't strong enough. If you are looking for branding your business from scratch then connect to flyerdigi. Flyerdigi is a Digital marketing company in surat providing services for branding your business. Connect with us now.