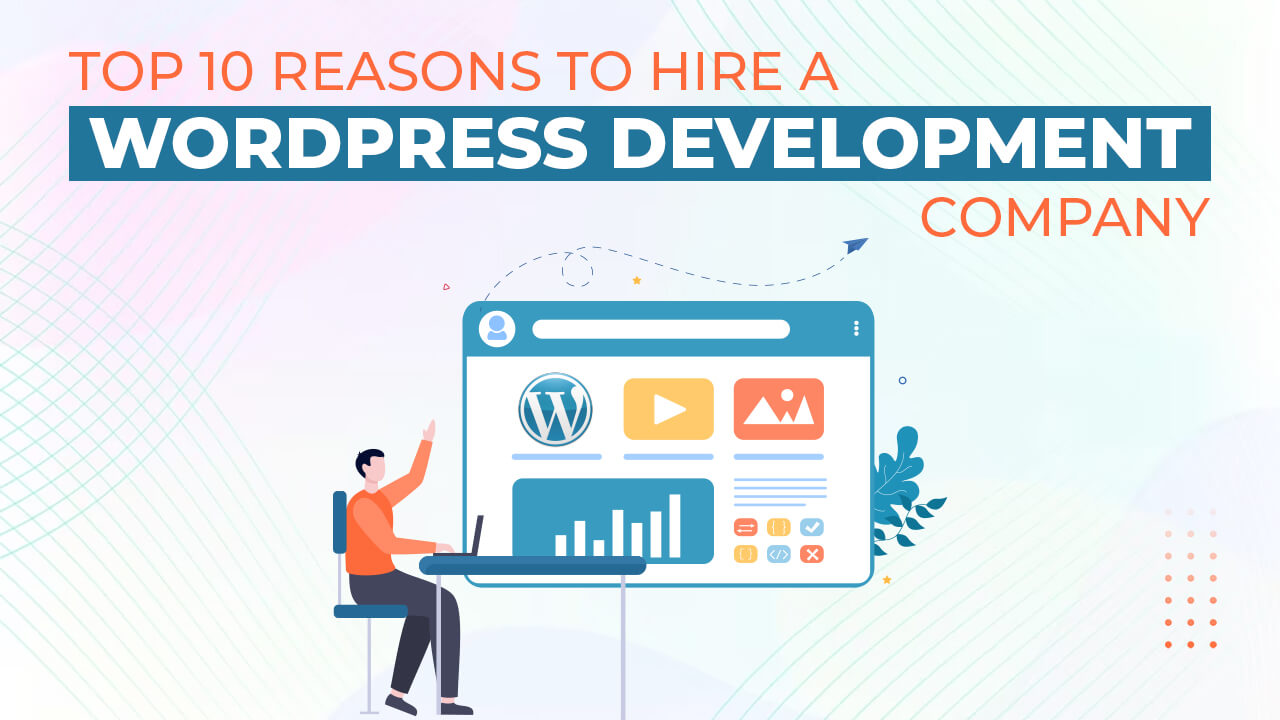 The internet provides organisations with so many opportunities to expand and perform well. A properly designed website is one equivalent professional way to display your brand.
With the advancement of technology, there are various programming languages and frameworks on the market.
You can select the most appropriate technology based on the availability of various resources and your budget.
People prefer WordPress as their web platform of choice because it is a simple, economical, popular, and user-friendly content management system. For this, you need to hire a well-established WordPress development company.
In this blog, we will give you 10 significant reasons to hire a WordPress development company for your website development.
1. User-Centred Design
You may put together a WordPress site that looks fantastic and operates well, but it must serve its visitors as intended, with reflexive functions and a user-friendly interface.
Only specialists understand how to accomplish this. For that reason, you have to hire a WordPress development company.
2. Expertise in a Specific Field
WordPress developers have extensive expertise in catering to numerous businesses.
Their extensive knowledge of many languages such as HTML, CSS, JavaScript, PHP, and others makes them perfect resources for constructing your dream website without error.
Hiring a WordPress development company can result in a unique web development solution that exceeds your expectations.
3. Originality and Creativity
A beginner cannot design an interface as effectively as an expert.
You will need to employ a dedicated WordPress developer to create a website, plugin, and theme that meets your requirements.
An expert can provide you with the unique viewpoint you require to generate a product that is original, distinct, and competitive.
4. Simple Future Modifications
You must ensure that your website can be easily updated and modified as needed.
Then don't put it at risk by constructing it using what you find online. Allow a dedicated staff to work on it and make it adaptable to future additions and alterations.
5. Versatile Collaboration
A WordPress site development company will let you engage WordPress designers for as long as you require. You can hire them for a few hours to alter a theme or install web store software, or you can collaborate with them on a long-term basis.
6. Genuine SEO
SEO is an important factor to consider when we talk about WordPress.
In terms of SEO, only specialists can accomplish so much. They will optimise every component of your site, both on and off the page, to help it rank better in search engines and receive more traffic.
7. Data Security
The confidentiality of original business ideas is the number one priority of every business. No one will like that their data to be licked into the hands of their competitors.
Hiring a WordPress development company ensures that your sensitive data is secure by attaching to the highest security requirements.
8. Effective Branding
Branding is way too important for any online business.
You can discuss your brand with a WordPress expert and design its identity from scratch, then make it consistent throughout.
Every piece of the site will reflect that brand identity.
9. Help assistance
Web development firms not only supply solutions but also promise to provide support anytime it is required.
When an issue happens, you can seek assistance immediately rather than wasting hours or even days attempting to discover answers and learn how to fix your site.
10. Competitors Watch
Expert web developers can help you bridge the gap between your company and its competitors.
They can observe what industry leaders are doing and how they achieve their top rankings.
They can use this information to optimise your own website and make it truly competitive.
Conclusion :
Hiring a website development company for your WordPress development would be a great idea to follow.
If you are looking for developers to create your WordPress site then connect to Flyerdigi. We are experts in developing WordPress websites. Connect with us to know more.