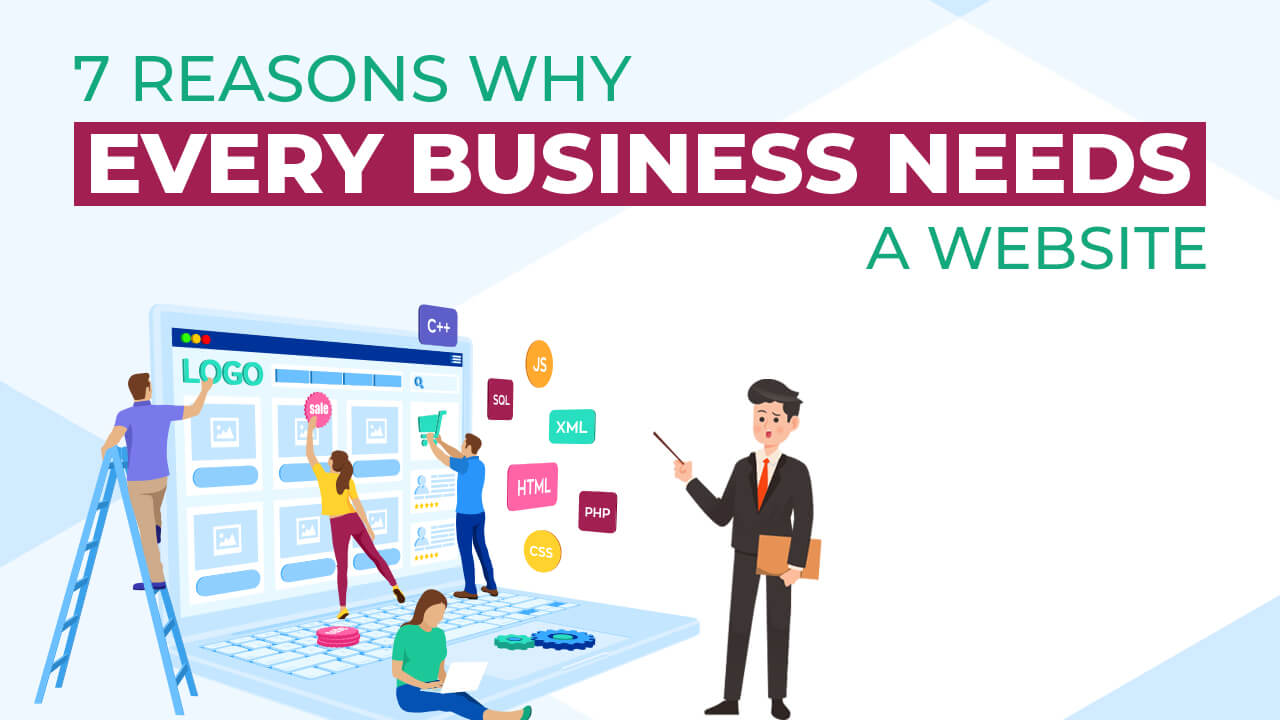 In today's modern digital world, every business must make its online presence for the growth of the business.
Consumer behaviour has evolved throughout time in response to the digital era's growing technologies.
For example, with the introduction of the World Wide Web, the large yellow pages that were formerly popular have given way to online directories.
Websites have become the primary source of information about businesses and services, and individuals are now more likely to look up a company online than in a physical book.
People now have access to more information than ever before thanks to the World Wide Web, and they can locate what they're looking for with only a few clicks.
As a result, firms must modify their marketing methods to fit the demands of today's consumers.
Today, the majority of people use the internet to find businesses, and the yellow pages are extinct in the wild. In 2017, 97% of people searched online for a nearby local company.
As a result, if you want to grow your business by getting it in front of the right people, you need to be found online and for that, you need a website.
Without further hemming and hawing, let us discuss the significance of having a website!
Credibility
One of the primary reasons you should have a website for your company is to boost its credibility.
There are most likely other vendors who offer a service identical to yours. Creating a beautiful website that properly provides vital information to your clients is one method for differentiating yourself.
People may question your business's trustworthiness if you do not have a website. Having a website allows you to make a great first impression and persuade customers that your company is legitimate.
Leads
One of the most appealing reasons to build a website for your company is that it may increase your chances of acquiring leads.
People will know how to contact you if they find you online, become interested in your product or service, and want to learn more as a result of the material on your website, allowing you to increase your sales.
Websites have a cost, but when used correctly, they provide a positive ROI.
Time-Saving + Customer Service
Many businesses receive phone calls from prospects or existing customers who have simple questions about their location or company hours.
When you miss a call, the customer is unhappy.
Calls might also draw your employees' focus away from the most important areas of your business.
A website can aid in the reduction of these calls while also enhancing internal efficiency.
Simultaneously, it enables users to find relevant information without having to dial a number, resulting in a better overall user experience.
Announcements and Updates
Because your website is accessible 24 hours a day, providing updates and announcements to your clients is straightforward.
It's a way to keep them up to date on everything you're up to. Your chances of upselling them increase when something is extremely relevant to them.
Organic Traffic
If you're online and have an SEO-optimized website, then you have a chance of appearing in Google search results.
This simply means that when consumers search for a product or service, your website may appear top of the search results. This gives you the possibility to immensely boost your customer base.
Brand
This can be the most important thing you can do, show off your brand to potential buyers.
Customers are more inclined to buy from you if you explain who you are, what you stand for, and what you represent.
This may also help you stand out from the crowd.
It may be tough to do this without a website because customers will find it difficult to get quality and reliable information about your firm.
Digital Marketing
If you intend to use digital marketing to create leads and expand your business, you will most likely want to direct traffic to a website or landing page.
To do so effectively, leverage past traffic to your website to target the most qualified buyers and maximise your ad expenditure. Because this cannot be done retroactively, it is important to get your website up and operating as soon as possible, even if you do not intend to display advertisements.
Bottom Line:
Websites have become an essential aspect of doing business.
We strongly suggest you do so if you haven't already. It can be improved over time, but the most important thing is to begin.
Contact us if you are seeking a website design company in Surat.